As you well know that someone could be secretly watching you or your child with your webcam right now? Is it worth taking such a risk? camDown can help stop them!
Data-driven decisions are the lifeblood of digital transformation, but sophisticated bots can hold your digital transformation strategy back. Find out from Peter Craig from HUMAN what organizations need to focus on to solve bot attack challenges
Digital transformation promises business growth - it provides value to your customers by using emerging technologies and skills to support new business models. Data-driven decisions are the lifeblood of this digital transformation. But, when data is poisoned, stolen, or misused for malicious intent, this slows business progress and results in poor customer experience and satisfaction. 
Sophisticated bot attacks are contaminating digital transformation trends including automation, data analytics, and application architectures, so solving these bot attack challenges should be part of every fraud and security strategy in 2022.
According to an MIT Sloan Management report, digital leaders who embrace the advantage offered by digital transformation outperform their peers in every industry. Four out of five organizations increased their digital transformation budgets due to COVID-19  but this was only one factor in driving this change with 55% of digital leaders believing that they will suffer financial loss or market share, to their competitors, if they do nothing. Businesses want to reduce costs or increase revenue and the study shows that those organizations that embrace digital transformation are, on average, 26% more profitable.
However, sophisticated bots can hold your digital transformation strategy back. Bots are used in the attack path for 77% of cybercriminal attacks. Cybercriminals use bots for automation and scale in their attacks so security strategies that stop bots make it significantly harder for fraudsters to scale their attacks and sabotage your digital transformation.
The organizational change that drives digital transformation can be split into three main areas:  1. Customer Experience, 2. Application Architecture and 3. Data Analytics. 
1. Customer Experience - Improving customer experience with better processes
72% of digital leaders are excited about digital transformation to create better relationships with customers. However, bots can affect customer experience negatively and the impact to the organization can be substantial. Account takeover (ATO), denial of inventory, and payment fraud can lead to a loss of customer confidence in the platform, increased support costs to deal with the customer problems created by bots, and the potential loss of revenue from customers. Many organizations attempt to solve this bot problem with a CAPTCHA solution. These have been shown to be ineffective at preventing bots, but very effective at irritating customers - in a survey recently conducted by Human , 40% of users stated that they had quit a login or transaction process from CAPTCHA frustration
2. Application Architecture - Choosing the right technology for your transformation 
86% of leaders are using cloud-native technologies to accelerate business outcomes.
As your business becomes more successful it's natural that your competitors will begin to take a closer look at how you're achieving this success. However, with automation, competitive price-scraping can cost your business significant amounts in computing costs. 
An online retail company and HUMAN uncovered a major competitive price-scraping operation costing millions of dollars in unwanted infrastructure load and fraud with significant impact to the platform's user experience. The competitor used bots for price-scraping to gain a competitive advantage. The business now has the evidence to confront their competitor and have them address the issue. By deploying Human BotGuard, the business discovered that 70% of the traffic to their platform was coming from price-scraping bots. From the customer's own calculations every one percent reduction in bot traffic led to a USD 250,000 per year savings in infrastructure-as-a-service costs and the internal staff costs of dealing with the problem.
3. Data Analytics - Getting your customer marketing data right 
91% of customers are more likely to buy when you know their name and recommend products based on their purchase history.
Bots can have a damaging impact on your organization's data and it's likely that 25% of the database that you're marketing to is fake, fraudulent or bot. Bots can be used to manipulate your application with fake likes and clicks or fake form fills, which risk poisoning your data and your CRM system. Bots can also disrupt your supply chain and scrape your site for pricing information or sensitive data. In the 2021 Marketing Fraud Benchmarking Report - 7, 90% of respondents used their own customer databases for email marketing and 82% used it for remarketing and retargeting advertising campaigns. Both of these signal a challenge for marketers. Email marketing directed at fraudulent contacts may raise compliance issues, and remarketing and retargeting is wasted marketing budget when it's being done to fake or fraudulent contacts.
Tackling the impact of sophisticated bots
It can be difficult to tell what traffic is coming from real users and what traffic is from malicious bots. This is where conventional defenses like WAF and CAPTCHA can let you down and why most enterprise security leaders today look to specialist bot management solutions rather than WAF or CDN bot management feature add-ons as the most effective way to solve their bot problem.
HUMAN is a cybersecurity company that safeguards enterprises and internet platforms from sophisticated bot attacks and fraud to keep digital experiences human.
Our modern defense strategy enables internet-class scale and observability, superior detection techniques and hacker intelligence and takedowns empowering us to defeat your attackers, improving the digital experience for real humans.
Please visit https://www.humansecurity.com if you'd like to learn more about how HUMAN can help you protect your digital transformation from the impact of sophisticated bots.
About Peter Craig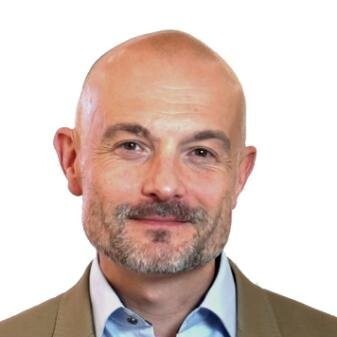 Peter is Director of Product Marketing – Cybersecurity at Human. He has worked in cyber security for more than 20 years mainly in product marketing but also in sales engineering and enablement. Peter enjoys helping organisations find the right security product for their business. 
About HUMAN

HUMAN is a cybersecurity company that safeguards enterprises and internet platforms from sophisticated bot attacks and fraud to keep digital experiences human. Our modern defense strategy enables scale and observability, collective protection and actionable threat intelligence and disruptions empowering us to defeat attackers, improving the digital experience for real humans. Today we verify the humanity of 15 trillion+ interactions per week for some of the largest companies and internet platforms.
Don't forget that camDown helps make you invisible to hackers and guard your personal data and your friends would feel the same!