Everyone knows that someone could be secretly watching you or your child with your webcam right now? Is it worth taking such a risk? camDown can help stop them!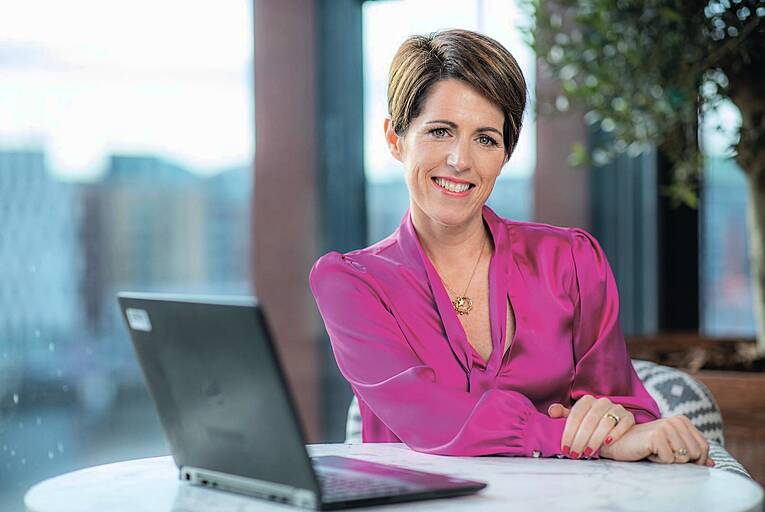 This year saw a steep rise in phishing and smishing attacks. Three Ireland is helping businesses by providing simple, inexpensive and highly effective mobile security
As remote working has been a prime opportunity for cyber attacks, Three Ireland's focus on education, awareness and easy-to-use solutions has been key to keeping customers safe.
Phishing and smishing attacks have been part of the threat landscape for a long time, but this year saw a significant increase in their frequency across the country.
Since the summer, scammers have pretended to be entities like the Department of Social Welfare, banks, delivery companies or other businesses to trick people into handing over personal or sensitive details.
Add to that SMS scams like FluBot, which try to get recipients to click on a link (ostensibly to get details on perceived information like missing package delivery), and it becomes easier for the unaware or time-poor individual to fall for such tricks.
For these fraudsters, issuing high-volume attempts is worthwhile if one attempt is successful.
Such events only highlight the importance of good cybersecurity awareness and requires effort from all stakeholders. For Three Ireland, this means working with organisations like An Garda Síochána, the National Cyber Security Centre (NCSC), ComReg and other relevant stakeholders to ensure measures are up to date.
Not only that, the crucial element behind all these measures is awareness, ensuring that there's a joined-up approach in dealing with an issue that transcends countries and continents.
"We've an important role to play, but it all complements what the Garda, NCSC, ComReg and other organisations do to promote fraud awareness," said Justin Moran, head of governance and security for Three Ireland. "These criminals use classic tactics to create a sense of urgency, and different people will have varying degrees of tech-savviness.
"Unfortunately, fraudsters are constantly looking for opportunities and they will often target the more vulnerable, so that's why communications and awareness are key."
To achieve this, Three Ireland ensures that from both the sector and as a company, its message to customers is clear, consistent, and easy to follow. Its advice ranges from not engaging with suspect calls or texts, and not sharing sensitive information, to advice if you believe you have shared compromising information.
For Moran, it's crucial for Three Ireland to keep that awareness high and continue regular communication with customers. While it's difficult to snuff out every spam call that happens – for example, calls that come to Ireland from abroad with an Irish number could be from Irish people roaming so that is taken into consideration – minimisation is the main goal.
"We never lose sight of the impact it has on the customer, even from a societal point of view," he said. "There isn't a silver bullet solution. At Three, we're working with industry forums, across operators, and working very closely with the regulators because when you look at international best practice, it's tackled through a combination of stakeholders.
"As consumers are also impacted, we break it down into what the immediate short-term actions are, the technical measures we can take as operators, and working with other stakeholders to minimise their impact."
Much of Three Ireland's efforts involve a multilayered approach to ensure all bases are covered. The technical measures taken include firewalling and monitoring the network for large spikes in call volume, and taking action if they identify scam calls.
Others include communication with other operators if the source of the call originates from outside our own network. If the source is within the network, Three Ireland can deal with it swiftly, preventing it from causing any further trouble.
Protection service
Another critical element to this is Three Ireland's own service 3Mobile Protect which protects users against phishing and other cyber attacks. Partnered with Corrata Mobile Endpoint Security and working in conjunction with Managed Security Service Provider CWSI, the service is designed to protect devices through analysis, detection, and removal.
Addressing the major increase in cyber attacks experienced in recent times, it's now more pertinent than ever as people continue to work from home using personal devices like smartphones and laptops.
"Because there was so much going on and people had to get connected so they could work from home, the opportunists went for it," said Ciara O'Reilly, head of proposition, product and customer value management for Three Ireland.
"Security is now number one in the minds of most customers, with a common question being 'how do I make sure my company devices are secure, quickly and easily?'."
An important part of the service is to ensure that it's simple to use, easy to understand and accessible to all.
For one, the service works on iOS from versions 10.5 onwards as well as Android version 6.0 onwards. It works in the background without affecting device performance. Features like roaming controls are easy to set and it's regularly updated, ensuring that the app can detect the latest threats.
The most important part is that it operates on devices and does not take personal or sensitive information or put them on the cloud; the only data it uses is security-related.
Part of the reason behind this is that most small businesses are time-poor, especially dealing with the many curveballs Covid has thrown at them.
"Often, the reason people stand off engaging in technical activities with their phone or tablet is that they don't fully understand how to go about it and they don't have the time to get into it," said O'Reilly.
"It needs to be simple and needs to work, full stop. That's what our customers want and expect."
O'Reilly had high praise for CWSI and Corrata, describing them as "strong partners on 3Mobile Protect". She mentioned that one unexpected benefit of the service was the cost. For the price of a cup of coffee, you can keep your devices secure and, considering just how valuable commercial information is, it's a bonus for something that can't be left to chance.
The education element is crucial in ensuring that all customers are safe and protected. Regardless of their level of understanding, being patient with customers and taking them through each step as required is essential in order for a business to make an informed decision.
That can take time but the ultimate benefit makes it worthwhile, especially now when Covid-19 has added an extra layer of stress to proceedings.
"You have to allow customers the time to think, given all of the challenges they are juggling." explained O'Reilly. "All businesses have considerably more challenges than they did pre-Covid."
"You have to account for that and support businesses to survive and thrive. Providing simple, inexpensive and highly effective mobile security is just one of the many ways we are supporting Irish businesses today.
Let me just add that camDown is your security solution to protect you and your business from peeping toms and your smart friends would feel the same.